Website Features
IntegriTivity can develop a creatively customized website for you at a GREAT value. We can maintain the entire site for you, set it up so that you can update your own photos, or even customize a website template if you're already using one. Submit an online inquiry HERE. IntegriTivity can also take your existing website and give it a facelift, make it mobile-responsive, enhance search engine optimization or simply help you add more content.
Check out the WEBSITE PORTFOLIO to see the latest awesome custom websites!
Features available on custom websites include, but are not limited to: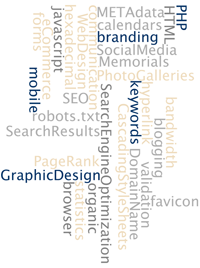 • Assistance with domain registration, hosting packages and email
• Mobile-friendly websites that pass Google's test (see examples)
• Photo galleries and slideshows (see examples)
• Embedded Google Calendar (see examples)
• Embedded Blog, Facebook or Twitter feed (see examples)
• Search Engine Optimization
• Paypal shopping cart, donations and recurring payments
• eCommerce shopping cart customization
• Graphics creation or use your own
• Browser compatibility - IE, Mozilla Firefox, Opera, Safari, Chrome
• Code validation
• Visit Counter, Google Analytics, etc. (statistics)
• Fav Icon (the little picture on your browser's page tab)
• Directory and search engine submissions
• Link from IntegriTivity.com (helps your search rankings)
• Database design and integration
• Embedded videos
• Forms and Email Contact Forms
• Static or dynamic content
• Coordinating app for mobile devices
• Inclusion on IntegriTivity's own Like Each Other page for Facebook users

Something you don't see? Call (314) 610-2642 or email us and we'll see what we can do!