Add an Online Store to Your Website With e-Commerce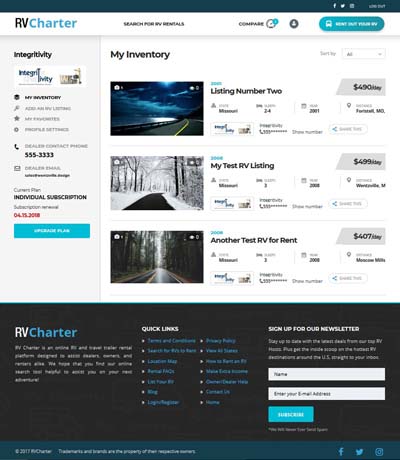 If you have limited items to sell, wish to collect donations or even recurring payments,IntegriTivity can design forms that utilize PayPal or other processors such as Transaction Express. That way, your customers can use credit cards or bank accounts without you having to spring for a payment gateway and merchant account from a bank. Shopify product widgets can also be embedded, such as The Shark Fin products shown below.
For an online store with multiple products,, the most popular way to manage your own inventory is a Wordpress website with the WooCommerce plugin. We can built your online store from scratch or just help you get your product photos in order or do batch imports.
We can also help with more complex situations requiring not only style configuration and product setup, but serious theme and WooCommerce PHP file modifications, such as the e-commerce membership website RV Charter.
IntegriTivity also has experience with ZenCart, Joomla and BigCommerce, a fully featured ecommerce-in-a-box software.